Studies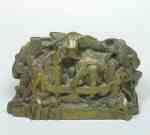 Study for Israel Under the Law
1915-1916?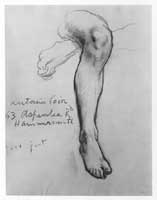 Leg and Foot for Seated Angel at Left
1895 - 1916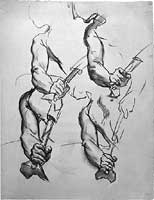 Sketches of Four Arms with Swords
for Angel at Far Left
1895-1916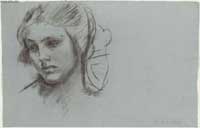 Israel and the Law lunette. Head Study for a Warrior Angel (Beatrice Stewart)
1903-1909

Sketch for Law - Drapery and Arm
1903–16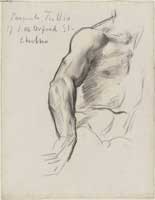 Sketch for Law - Torso and Right Arm

Israel Under the Law
(East Wall, lunette, center)
John Singer Sargent -- American painter
1916
Boston Public Library Murals
Oil on canvas with Lincrusta-Walton reliefs
254 x 508 cm
(1999 photo)
Jpg: artmuseums.harvard
Hebrew ideal (Israel Under the Law) -- the chosen people protected by Jehovah, through its observance of the Law.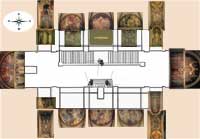 Sargent Hall
Floor plan
Notes: