Natasha Wallace (Frontpage) (What's New) (Thumbnail Index) (Refer This Site)

Copyright
Discussion of
Contact Info:
Submissions
Personal Info:
2nd Interview May, 5, 1999
Ok, so you've read the above, but still can't figure out what has caused me to devote such enormous amounts of energy into this website? (go to)
Is there something else you want to know? Send me a note and I'll consider putting it here.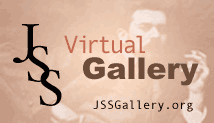 By: Natasha Wallace
Copyright 1998-2005 all rights reserved
Created 1/31/1999
Updated 3/5/2005