Duke of Marlborough and Families in Juxtaposition
(Frontpage) (Thumbnail Index) (Refer This Site)





4th Duke of Marlborough and Family

by Sir Joshua Reynolds

(Click on image to step closer)

9th Duke of Marlborough and Family

by John Singer Sargent

(Click on image to step closer)

Duke of Marlborough and Families in Juxtaposition


You can see how Sargent used his composition to complement the Reynolds painting. Both women are central figures. The ninth Duke, instead of seated is on a lower step to give the mother a more central commanding presence.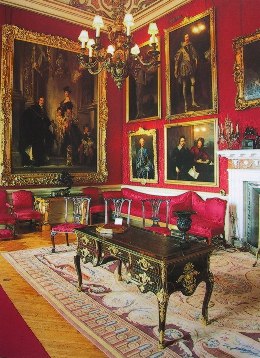 Jpg: Blenheim Palace
Here, you can see how the painting hangs in the room at the Blenheim Palace. Sargent's painting faces the 4th Duke by Reynolds (not seen) on the opposite/facing wall.
Notes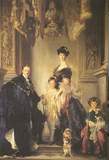 Duke of Marlborough Family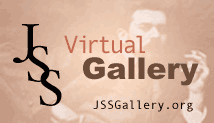 By: Natasha Wallace
Copyright 1998-2002 all rights reserved
Created 2/25/2002