John Singer Sargent's Resting (Frontpage) (Thumbnail Index) (What's New) (Refer This Site)




Resting
John Singer Sargent -- American painter


c. 1875


Sterling and Francine Clark Art Institute, Williamstown, Massachusetts


Oil on canvas


21.6 x 26.8 cm (8 1/2 x 10 9/16 in.)




Inscribed, upper right: John S. Sargent


No. 579


Jpg:

local

Notes:



Forum





From: Todd Milligan

(Canada)
t m 04@hotmail.com
Date: Sat, 23 Oct 2004

I was wondering what you knew of the Sargent painting completed in 1875 entitled "Resting"?

I just love the image of this lovely woman who looks like she has just found a sunny spot to rest with content. I think the way JSS painted the surroundings is quite unique in that there is really not much to it other than suddenly the painting portrays the woman and emerging talent that JSS possesses with this very early painting.

From: Natasha

Apparently there is not much known about the sitter -- or lounger -- or "Rester." It is pretty, isn't it?



Charles Merrill Mount is the one that dates the painting as 1875 but

Ormond and Kilmurry (Early Portraits, 1998, p.27) source McKibbin papers and he thought it might have been a painting of Mary Austin. Now if that is the case, and if you look how youthful she is in 1878, the date above might be wrong. Ormond and Kilmurry push the date to a range between 1875 and 1877.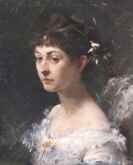 Mary Turner Austin
c 1878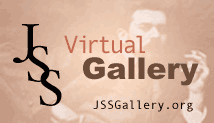 By: Natasha Wallace
Copyright 1998-2004 all rights reserved
Created 10/27/2004