John Singer Sargent's Low Tide at Cancale Harbor
(Frontpage) (What's New) (Thumbnails Index) (Refer This Site)


Low Tide at Cancale Harbor
John Singer Sargent -- American painter
1878
Museum of Fine Arts, Boston
Oil on canvas
48.58 x 28.26 cm (19 1/8 x 11 1/8 in.)
Zoe Oliver Sherman Collection 22.646
Jpg: MFA

(Larger image at the MFA)

Looking northerly along the sea wall of Cancale at la Houle -- the harbor. Just beyond the sail of the boat you can see a dark brownish ramp that leads from the Lighthouse (not shown off frame left) down into the harbor at low tide. The "ramp" was replaced by a masonry "jetty" called Cale de la Fenêtre. You can see the "ramp" in the photo below.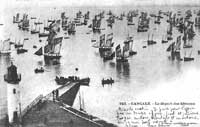 Lighthouse & Cale de la Fenêtre
1869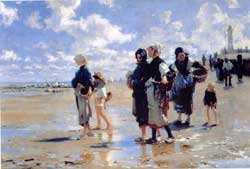 Oyster Gatherers of Cancale

Notes:


Exhibitions

Great Expectations: John Singer Sargent Painting Children; 2004-2005



Provenance



The artist; Henry Hall and Zoe Oliver Sherman, Boston, before 1916; to MFA, 1922, gift of Zoe Oliver Sherman Collection.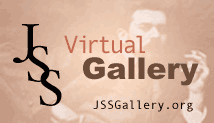 By: Natasha Wallace
Copyright 1998-2005 all rights reserved
Created 10/22/2002