John Singer Sargent's Phyllis Langhorne
(Frontpage) (What's New) (Thumbnails Index) (Refer This Site)


Phyllis Langhorne
1910
Owner?
Charcoal
Size?
Jpg: Friend of the JSS Gallery
From: Matt Davies
<Matt Davies@jssgallery.org>
Date: Fri, 21 Jun 2002
Phyllis Langhorne. Sister to Lady Astor and one of three sisters features in The Century Magazine of 1914.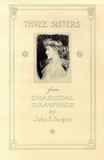 "Three Sisters, from Charcoal Drawings by John S. Sargent"
Cover
The Century Magazine in 1914

Notes:
Special thanks to Matt Davies, of Kansas City, a friend of the JSS Gallery, for sending me notes regarding this image.
See the year in review 1910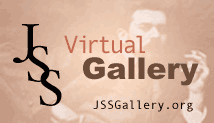 By: Natasha Wallace
Copyright 1998-2002 all rights reversed
Created 7/11/2002