Jules Bastien-Lepage's Sketch of Dr. Pozzi (Frontpage) (Thumbnail Index) (What's New)


Sketch of Dr. Pozzi
Jules Bastien-Lepage - French Realist painter
(1848-1884)
1879
Owner?
Sketch
Size?

Jpg: /Friend of the JSS Gallery


John Singer Sargent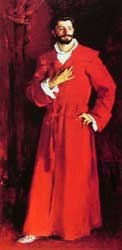 Dr. Samuel Jean Pozzi at Home
1881



Bastien-Lepage drew the picture of Dr. Pozzi the same year that he painted Sarah Bernhardt. It was intended that he paint the doctor Pozzi but died before he did.




(Francesca Elizabeth Miller)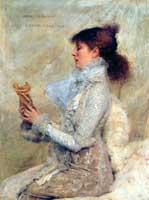 Sarah Bernhardt
1879




Note:
Special thanks to Francesca Elizabeth Miller
of California, for being a friend of the JSS Gallery, for sending this image.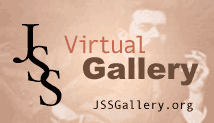 By: Natasha Wallace
Copyright 1998-2005 all rights reserved
Created 8/11/2005