Jules Bastien-Lepage's Sarah Bernhardt (Frontpage) (Thumbnail Index) (What's New)


Sarah Bernhardt
Jules Bastien-Lepage - French Realist painter
(1848-1884)
1879
Oil on canvas
Private collection
109.73 x 82.04 cm (43 1/8 x 32 1/4 in)

Signed.

Jpg: ARC /Friend of the JSS Gallery
When Bastien-Lepage paints "

the Divine Sarah

" both are hitting their stride. Sarah, for her part, was already a sensation in France and she had made her début at the London Gaiety Theater that year. For Bastien-Lepage to paint her would seem almost expected by audiences. He was one of a very select painters who where vying for top honors at the Solon. Four years previously ('75) he won the second place of the Prix de Rome. Years that followed brought him continued attention and expectations so that by the time Sarah sat for him, it seemed so appropriate--
The painting won him the
cross of the Legion of Honour.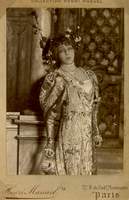 Sarah Bernhardt (1844-1923)
French actress



From: Francesca Miller




franc esca. mi ller@comcast.net




Date: Wed, 10 Aug 2005





You probably know that Bastien-Lepage was the teacher of Marie Bashkirtseff, the young artist who wrote about Madame Gautreau's breakdown at the Salon of 1884.

Bastien-

Lepage painted Bernhardt in 1879 and also did a pencil sketch of Dr. Pozzi. Both

Bastien-

Lepage and Bashkirtseff died in 1884.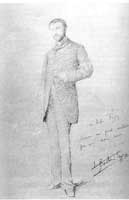 Scketch of Dr Pozzi
1879


Note:
Special thanks to Francesca Elizabeth Miller
of California, for being a friend of the JSS Gallery, for sending this image.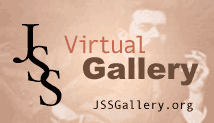 By: Natasha Wallace
Copyright 1998-2005 all rights reserved
Created 8/11/2005